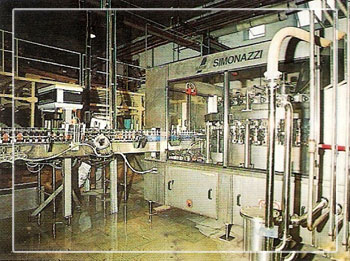 The Plant was 1st in the country to produce canned beer in a 1st ever tie up with an International Company i.e. Stroh's Brewing Company (3rd Largest Beer Company in USA).
The Plant was also a Licensee of Lowenbrau, Germany and had its own other beer brands as well i.e. Derby, etc
The plant is also doing contract packaging for Kingfisher Beer.
The Plant was the Sole Franchisee for Schweppes Drinks in Cans for whole of India. We were Producing, Selling & Distributing the Schweppes Drinks all over the country. We were the 1st Company in India who has setup an expensive canning line and launched Schweppes Drinks in Cans in India. Coke worldwide took over Schweppes Drinks and discontinued the Brand in India, hence the company had to stop the production of the same.